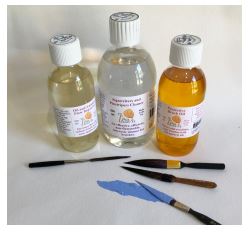 Signwriters and Pinstripers Cleaner.

Signwriting Quill Brush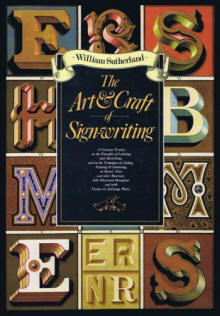 For many 'The' book for Signwriters.


Zest-it Signwriters and Pinstripers Cleaner is ideal for cleaning brushes, it removes oil and enamel paint with ease.

It is non-toxic and non-flammable so kinder and safer for the Signwriter and the Pinstriper, also for the environment. It is biodegradable and reusable making it economical in use.
Much kinder to the brush hairs and does not dry out the natural oils in the brush. Other solvents can 'leech-out' the natural oil and cause the hair to go brittle and dry.
Best practice is probably a two-pot washing method, especially as the product is reusable.
Wipe off the worst of the paint, then in a pot partially filled with S&P Cleaner wash the brush keeping the hairs aliened as much as possible, this is especially important for long haired brushes.
This will remove the most paint depending on how much agitation was used.

Dry the brush on rag or kitchen towel, then in the second clean partially fill pot of S&P wash your brush again, swirl gently against the side of the pot to help release the paint.
Dry the brush and inspect to make sure, as much as possible, all paint is removed from the ferrule end.
Dried paint in this area will ruin the brush over time.
That can be short or long depending!
If the brush has a wooden handle make sure it is dried well. The Protective Brush Oil will often give some protection to the handle, depends how much has been applied or allowed to soak into the handle.
Leave the S&P to settle, the clear fluid can be used many times.
Clean Signwriters and Pinstripers Cleaner can also be used to thin both oil and enamel paint, best not to over thin the paint.
Dry the brush and coat with Protective Brush Oil.


Copyright© Jacqui Blackman 2019